Here is a HOW To from Steve Young, our Delmarva area representative.
How to tie a safty slide with out making a knot.
The first is just the loop.
Second you insert loop into one hole of the slide.
Third you put the lop through the other hole in the slide.
4th Slide loop over nock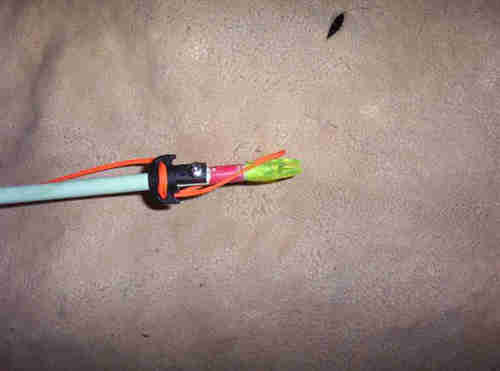 5th pull loop up tight behind the ears of the slide, so it will slide freely on the arrow. If you shoot through you just slide the loop over the nock, and you can pull the arrow out.